Grand National XXXIV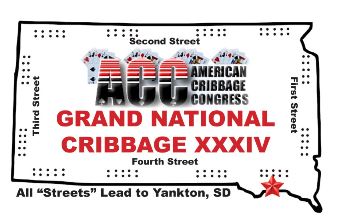 The 2015 Annual Grand National Tournament was held September 17th - 20th, 2015 in Yankton, South Dakota.
The Director Scott Kooistra says, "a great big THANK YOU to everyone who attended the festivities in Yankton, SD and give my sincere gratitude for all those who helped volunteer their time and talent to make the tournament a success.
We had 308 players in the Main Event, and the champion was Jason Metheny from Houston, TX.
We had 164 players in the Consolation Event, and the champion was Jeremy Krieger from Salem, OR.
Grand National XXXV will be held in Maryland! Check back for more details coming soon!