Grand National XXXIII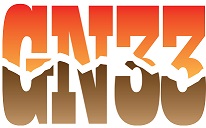 The 2014 Grand National will be held from September 17th-23rd in downtown Phoenix.
2014 Grand National workshops and panels
Thursday night at the Grand National (9/18 – 7 PM) will feature several free workshops and panel discussions:
Running a One-Day tournament (facilitator – Troy Thorson, co-facilitator – TBA)
Growing your Grass Roots club (facilitator – Joan Rein, co-facilitator – TBA)
Running a Weekend tournament (facilitator – Patrick Barrett, co-facilitators – Dave O'Neil and Linda Barrett)
Stories from the Tournament Trail (facilitators – TBA)
A panel of senior judges relate stories of the most bizarre, funny, and interesting things they've encountered at tournaments.
Grand National merchandise available for pre-order:
Pre-order your t-shirts and polo shirts and we'll have them waiting for you at the Grand National. (payment in advance is required)
T-Shirts (Black or Blue - with large GN logo) - $20.00
Polo Shirt (Green - with small GN logo) - $30.00
Polo Shirt w/pocket (Green - with small GN logo) - $35.00
Go to GN2014.com and click on "Merchandise". A limited amount of merchandise will be available at the tournament.
Hospitality Suite:
GN33 will feature a stylish hospitality suite for you to enjoy snacks, beverages, and to have a nice quitet place to relax between tournaments. Hours for the hospitality suite will be posted at the Grand National.
Sports:
For you sports fans, there are events happening concurrent with the Grand National: The Arizona Diamondbacks host the San Francisco Giants at Chase Field (walking distance from the host hotel) on Tuesday 9/16 and Wednesday 9/17. On Sunday 9/21, the Arizona Cardinals host the San Francisco 49ers at University of Phoenix Stadium in Glendale (apx 16 miles away). On Monday 9/22, the Phoenix Coyotes host the LA Kings in a preseason game, also in Glendale.
We're pleased to announce the Tournament Directors for the satellites:
| | | |
| --- | --- | --- |
| Date | Name | TD (or TDs) |
| Wednesday, 9/17 | Mesquite | Steve Hastie |
| Thursday, 9/18 | Saguaro | John Kern |
| Friday, 9/19 | Mustang | Tammy Gibbons |
| Friday, 9/19 | Palo Verde | Mike McCammon |
| Friday, 9/19 | Tortoise & Hare | Roy & Jeanne Hofbauer |
| Saturday, 9/20 | Firebird | Norm Nikodym |
| Sunday, 9/21 | Chaparral | Les Sumner |
| Monday, 9/22 | Yucca | Dan Vogel |
Travelling to the Grand National by air:
Sky Harbor International Airport is one of the 10 busiest airports in the US and one of the 30 busiest airports in the world, handling over 40 million passengers in 2013
Travel from Sky Harbor to the host hotel is simple with the PHX Sky Train connector to the METRO light rail: no car rental or taxi will be required. If you're landing at Terminal 4, use the Sky Train station inside the terminal to connect to the 44th St/Washington light rail station. (Terminals 2 and 3 have shuttle buses to Terminal 4).
At the light rail station, take the westbound train ("19th Ave/Montebello") to the Washington/Central station to the host hotel. Fare is $2 for each trip. Purchase your ticket before boarding the train.
Travelling to the Grand National by car:
The Marriott Renaissance Downtown Phoenix is in the heart of the city. Take any exit from I-10 or I-17 marked Downtown. The host hotel charges $27 per day parking. Cheaper parking in downtown Phoenix can be difficult to find, especially on weekdays.
A more affordable option is the East Economy parking lot at Sky Harbor airport ($9 per day uncovered and $11 per day covered) and taking the Sky Train and light rail to the hotel. There are also numerous private parking lots all around the airport. Check out the Grand National website for additional parking options.
Sightseeing:
If you plan to take some time to look around Phoenix, you can travel by light rail to a number of attractions including: Arizona Science Center, Heard Museum, Phoenix Art Museum, Phoenix Zoo, and the Desert Botanical Garden. We have a list of attractions easily accessible from light rail on the Grand National website.
Nicknamed the Valley of the Sun for a good reason, Phoenix has 330 days of sunshine annually, hot summers, and mild winters. In milder months, the metro Phoenix area is an outdoor paradise with over 200 golf courses and dozens of urban parks, hiking trails, and biking trails.
The middle of September is nearing the end of the warm season in Phoenix, with average high temperatures in the mid-90s, average low temperatures in the mid-70s, a minimal chance of rain, mostly sunny days, and low humidity. If you plan to spend any time outside, remember to pack a hat and sunscreen.
This year's Grand National will have a full week of cribbage with three sanctioned 22-game tournaments, eight 9-game satellite tournaments, an evening of cribbage-themed workshops, the invitational Grass Roots Tournament of Champions, hospitality suite, and the annual American Cribbage Congress awards banquet.
Our schedule of events:
Tournament or Event

Time

# of Games

Entry Fee

GRAND NATIONAL MIDWEEK #1

Wednesday, Sept. 17

Roadrunner

8:30 a.m.

22 games

$60

Mesquite

6:30 p.m.

9 games

$20

Thursday, Sept. 18

Coyote Consolation

9:00 a.m.

22 games

$60

Saguaro

6:30 p.m.

9 games

$20

Free Cribbage Workshops

7:00 p.m.

FREE

GRAND NATIONAL 33

Friday, Sept. 19

Board of Directors Meeting

9:00 a.m.

Mustang

9:30 a.m.

9 games

$20

Palo Verde

6:30 p.m.

9 games

$20

Grass Roots TOC

7:00 p.m.

12 games

Invitation

Tortoise & Hare Doubles

7:30 p.m.

9 games

$50/team

Saturday, Sept. 20

Diamondback Main

8:30 a.m.

22 games

$75

Awards Banquet

6:30 p.m.

$38

Firebird

7:00 p.m.

9 games

$20

Sunday, Sept. 21

Rattlesnake Consolation

9:00 a.m.

9 games

$40

Chaparral

6:30 p.m.

9 games

$20

GRAND NATIONAL MIDWEEK #2

Monday, Sept. 22

Scorpion

8:30 a.m.

22 games

$60

Yucca

6:30 p.m.

9 games

$20

Tuesday, Sept. 23

Superstition Consolation

9:00 a.m.

9 games

$30
The Grand National 33 program booklet advertising ad rates are as follows:
| | | |
| --- | --- | --- |
| Full Page | B/W Rate $100 | Color Rate $120 |
| 2/3 Page | B/W Rate $65 | Color Rate $75 |
| 1/2 | B/W Rate $50 | Color Rate $60 |
| 1/3 | B/W Rate $35 | Color Rate $40 |
| 1/4 | B/W Rate $25 | Color Rate $30 |
Contact Brion Neeley if you'd like to advertise in the booklet. It's a great opportunity to congratulate your 2013/2014 club champion, congratulate any club members who have earned a major achievement in the past year such as bronze/silver/gold status or a master award, promote your club, promote future tournaments, or wish good luck to your club members attending the Grand National and/or to everyone attending the Grand National.
~~~~~~~~~~~~~~~~~~~~~~~~~~~~~~~~~~~
GN 33 Host Hotel
Marriott Renaissance Phoenix Downtown
50 E Adams St
Phoenix AZ 85004
Room rates are $99 per night for a single or double room.
Phone reservations at 800-309-8138 (mention "American Cribbage")
Online reservations at http://resweb.passkey.com/go/2014americancribbagecongress
The Marriott Renaissance Phoenix Downtown is easily accessible from the METRO light rail … no rental car or taxi required.
~~~~~~~~~~~~~~~~~~~~~~~~~~~~~~~~~~~
GN 33 Tournament Directors
Midweek #1 (Wed & Thurs - 9/17 & 9/18)
Rick Shea – lv2dve4ab@hotmail.com – 707-599-4605
Peggy Shea – grasshopper60@aol.com – 530-990-7054
Grand National 33 (Fri, Sat, & Sun - 9/19, 9/20, and 9/21)
Brion Neeley – bneeleyaz@gmail.com – 602-525-3919
Valerie Sumner – koalaval@att.net – 775-742-4241
Denise Fortin – denise@d2design.biz – 775-209-4444
Midweek #2 (Mon & Tues - 9/22 & 9/23)
Robert Milk – robertmilk@gmail.com – 804-337-2171
Troy Thorson & Kathy Pacocha – mvpeggers@earthlink.net – 970-669-5686
~~~~~~~~~~~~~~~~~~~~~~~~~~~~~~~~~~~
Visit GN2014.com to download the entry form, for updated details on tournament events, and travel suggestions. We also offer online registration and payment.