♠ Life Wins ♦ All Americans ♣ Rookie of the Year ♥ Record Holders ♠ Hall Of Fame
Nick Pond
Raleigh, NC
1935 - 1993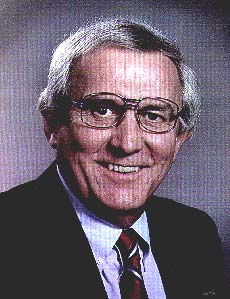 Nick Pond was the founder and director of the National Open Cribbage Tournament which has been conducted annually in Raleigh, NC since the summer of 1974. The National Open is generally considered the progenitor of the American Cribbage Congress, for it was at the 6th Annual National Open in 1979 that the ACC was founded.
Nick was one of the 10 people who helped to form the ACC and was an original Vice President and member of the Board of Directors. He continued as a Board Member for many years.
Nick grew up in Evanston, Illinois and Montclair, New Jersey. He moved to Raleigh, NC in 1953 when he matriculated at North Carolina State University. He was co-captain of the NC State basketball team in 1957 prior to his 1958 graduation.
Nick was a long time proponent of well conducted, fairly judged and properly organized tournaments. Nick spent his years as an ACC Board Member advocating that cribbage tournaments should always, first and foremost, be friendly events where comradery and good cribbage share equal footing. Nick's contribution to the evolution of tournament play will be long remembered.
Nick was inducted into the Hall of Fame in 1982.