♠ Life Wins ♦ All Americans ♣ Rookie of the Year ♥ Record Holders ♠ Hall Of Fame
Sir John Suckling
Norfolk County, England
1609 - 1642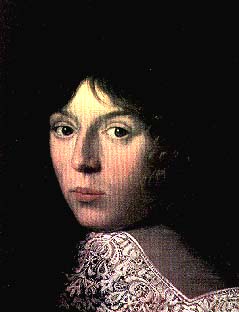 John Suckling was born into a prominent and wealthy English family. His father, Sir John, was a longtime member of the English Parliament until his death in 1627. John Suckling attended Trinity College, Cambridge and Gray's Inn, a London Legal Society. Upon his father's death he inherited considerable wealth which he spent freely on travel, women and gambling.
It is believed that John Suckling was knighted by King Charles I in 1630, about the time he left Gray's Inn. Sir John spent a year at the court of King Charles I before leaving to become involved in several military adventures.
In 1631, Sir John joined Sir Henry Vane who was serving under Gustavus Adolphus, King of Sweden. In 1632 Sir John was back in England. Gambling, womanizing and military service filled his days until 1640. During this period he invented a new card game which he called "Cribbidge". This game contained features from two other card games of those times: "Noddy" and "One-and-Thirty".
In 1640, Sir John was elected to Parliament. Later, he failed in an attempt to free Earl of Stratford, held in the Tower of London. Sir John was charged with treason and he fled to France. It is believed that in 1642, Sir John, destitute in Paris, committed suicide. Aside from "Cribbidge" Sir John is best known for his lyric poems and ballads, such as "Why so pale and wan fond lover?" from Aglause.
Sir John was inducted into the ACC Hall of Fame at its inception in 1982.