♠ Life Wins ♦ All Americans ♣ Rookie of the Year ♥ Record Holders ♠ Hall Of Fame
George E. Bickford
West Springfield, MA
January 24, 1931 - 2009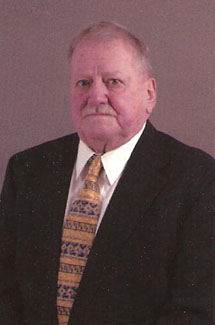 George is one of ten founding fathers of the American Cribbage Congress. A breakfast meeting in July, 1979 in Raleigh, North Carolina, saw the formation of the ACC.
George served on the Board of Directors in the early 1980's, and again in 1993 until his death in 2009. He has served as National Tournament Commissioner, with additional duties as Eastern Tournament Commissioner. He was the director of the first (and oldest) one-day tournament in ACC history, with 2006 marking the 30th anniversary of the Dante Club Open. He is a certified Senior Judge and a member of the 1995 All-American Team.
Bickford has earned Master, Grand Master, Life Master and Life Master One-Star and stands among the elite in cribbage play.
George was inducted into the Hall of Fame in 2006.